Let us guess, for years you have been thinking of building your dream home, and now you are finally going to do it. However, is it going to end up how it's supposed to be? Although you're probably aware of what you need and want to have in your home, do you also know what's unnecessary and unimportant?
Poor planning and lack of budget could lead to disastrous results, no matter how innocent they might seem at first. Basically, when building a home, it's very important to look at it through different angles. Take note of your current lifestyle, how big your family is, the way you socialize, and so on. Pay importance to these both online and in person. Likewise, don't forget to consult the professionals in the industry.
Furthermore, poor design choices don't only make the home uncomfortable, but unhealthy as well. This is where the professional architects and engineers become really helpful. Our recommendation is not to skimp on these services, a good architect can be the difference between a great home and a disaster. Check out our list below of some of the other things you should consider, based on lessons learnt from mistakes we have made in the past:
1. Make sure you factor in a decent HVAC System
An HVAC system that's not functioning well could trigger mold growth and contribute to moisture issues. Pay attention to the size of the unit as well, because the models that are too small aren't capable of cooling and heating the room efficiently. On the other hand, units that are too large would be using too much energy. Thus, look for a model that's about the right size.
2. Space Planning
Even though having enough storage space is ideal, it's also important to consider where you're going to place the storage space. For example, is it really necessary to have a walk-in closet in your bedroom or master bath?
Those who live in a cooler climate where coats are often worn, a closet in the foyer would be ideal. On the other hand, if it seems like you won't be using the coat that often, then you don't have to build one at all.
3. Overall Planning and Design
Just like what has been mentioned earlier, when designing a home, pay attention to your lifestyle and habit. How long are you going to stay in this home. Is your family growing? Think in advance, and see what you're going to need for your home.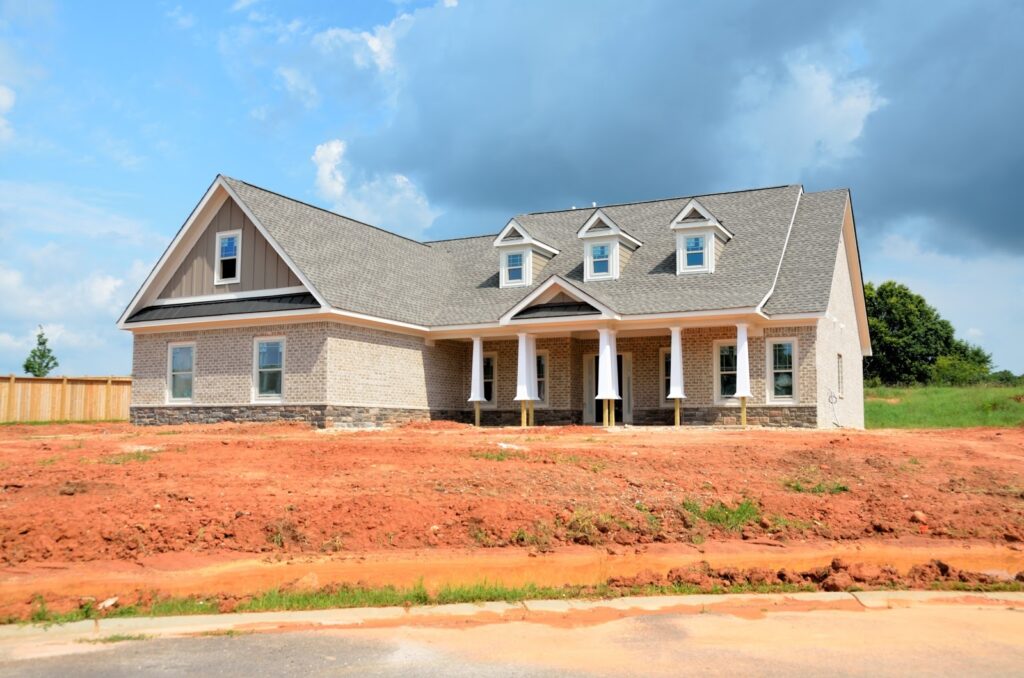 4. Make sure you have proper lighting
There should be enough outlets and light fixtures in a home to suit your needs now and into the future. Likewise, there should be windows in every room so that natural light can easily enter. Consider using energy efficient lighting and maximise natural light to keep costs energy costs low.
5. Under-utilized Rooms
Building additional rooms, such as a game room, playroom, poker room, or multipurpose room definitely sounds interesting. However, you should also make sure that these rooms would be often used, or don't think of building them at all as this would be impractical. Often times, an unused room turns into a dumping ground.
We built a purpose built poker room in our 2nd house and guess how many times we used it….twice a year! It wasn't too long till we turned into a formal dining room.
If you really want to have a spare room, make sure that it could easily transition from one type to another. For example, a sewing room that never gets used for sewing can be turned into a guess room.
6. Where Should You Place the Laundry Room
This is a very personal decision, because the placement of the laundry room, washer, or dryer should be as relatively close to the bedroom as possible.
7. Placement of the Bedroom
The bedroom should be as far away from the traffic and noise as possible. Wherein, the master bedroom shouldn't be located above or near the garage, especially for those whose family members are likely to be using the garage when you're still resting.
Aside from that, it's also advisable if you can keep the bedroom away from the central living area, so that you won't get disturbed when you're resting. For those who have one level homes, the master bedroom should be positioned at the far end of the house, and if possible, away from the garage.
8. Placement of the Kitchen
If the kitchen is located far away from the entry, then it would excruciating every time you have to bring the grocery inside the house and into the kitchen. That said, it's preferable to place your kitchen near the back entrance of the house or the garage.
9. Placement of the Garage
The garage should be on the main level, because it's one of the areas that people constantly come and go.
10. Don't Let Others Tell You What You Need
Lastly, don't let other people dictate how you should plan your house. Although professionals can give suggestions, it's you who still know what's best for your family.
We hope you have enjoyed these lessons that we have learnt over time and best of luck with the build of your home.
More to read:
Benefits of hiring Invision Property buyers agent in Queensland
Dangers in choosing a buyers agent in Queensland online
Essential factors to consider before choosing a buyers agent in Queensland online